Deb's Tip for August: "I Wish I Could Do That Too"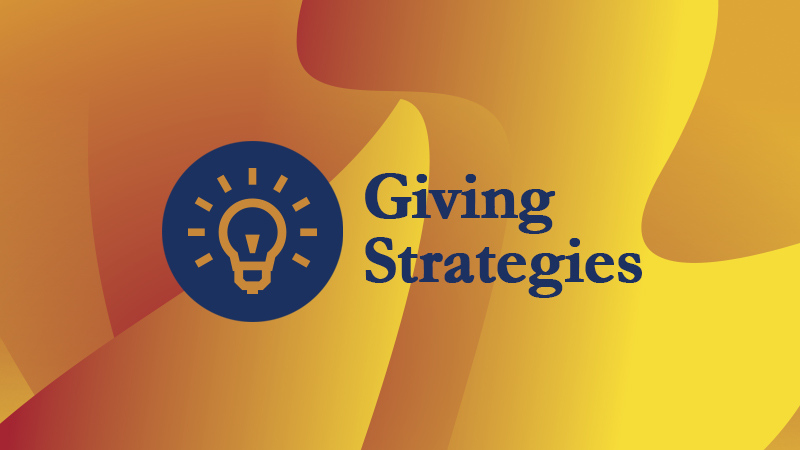 A Giving Strategies post by Deb Steinbuch
Did you see the recent headlines that the Cincinnati Zoo & Botanical Garden announced an unprecedented $50 million gift donated by local philanthropists Harry and Linda Fath, as part of the zoo's new $150 million capital campaign? When you read headlines like this about large gifts to charities do you ever think: I wish I could do that too?
Headlines like this leave us with the impression that only individuals with extraordinary wealth can leave a meaningful legacy gift to charity. This in fact is not true. Philanthropy and supporting a charity is not just about money, it's about what you care about, your values, and your passions. Your desire to support a charity is at the core of giving. Once you realize that an organization means a lot to you and/or your family then you can begin to figure out how you too can leave a lasting legacy.
The Faths's gift is a large amount, however to reach the $150 million goal will take other donors giving gifts large and small. Create Your Jewish Legacy and our 23 partner agencies, organizations, and synagogues are also working together to achieve a goal. Although our goal is not a specific dollar amount, it is a crucial one: to sustain the vibrancy of our Jewish community. And it is not one large gift that will make the difference, it is all the gifts together that will strengthen our community's future.
When you have realized you care deeply about an organization and you want to make a gift, know that you can do this easily, and without affecting your income during your lifetime. The three simplest ways are as part of your will, as a beneficiary of your life insurance, or as beneficiary of your retirement account (typically an Individual Retirement Account or IRA). The easiest one to implement, whether you are young or old, is through your IRA. Simply change your beneficiary form to leave a percentage to the charity or charities you care most about. And if you and/or your spouse are 70 ½ and have an IRA, did you know that the government requires you to take a minimum distribution. You are allowed to transfer that money (up to $100,000) from your IRAs directly to a qualified charity. The IRA distribution to your charity will not be counted as part of your adjusted gross income, so you not only receive tax benefits from this gift but you join our community of close to 1,000 individuals (as of August 2018) participating in our Create your Jewish Legacy program.
And next time you hear of a Gates, Buffet, or a Fath making a big donation, remind yourself that you can do—or maybe already have done—that too. You too are worthy of kavod (honor and respect) and remember your act of giving is just as important as theirs. Your gift will join that of many others to achieve our vital goal of making the Cincinnati Jewish community stronger.
Just as it takes many gifts to help Fiona, the zoo's famous baby hippo, thrive; it takes many gifts to help our Jewish community thrive. Here's hoping both stay healthy and increase enormously in size.
---

You can reach Deb Steinbuch, Manager, Planned Giving, Endowments, and Create Your Jewish Legacy, at 513-985-1593 or dsteinbuch@jfedcin.org. You can reach the Federation's Create Your Jewish Legacy team here and the Create Your Jewish Legacy website here.

What's the best way to give back? Our Giving Strategies Library offers smart, practical giving strategies show you how.


more tips from our experts