Carolyn Gilbert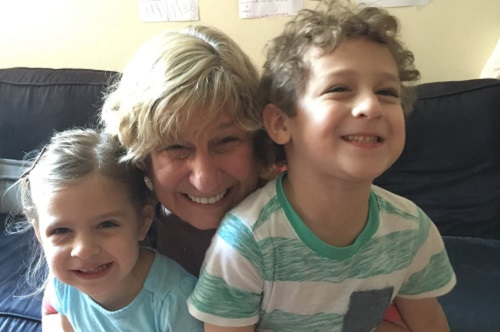 Carolyn Gilbert grew up in New York, and came to Cincinnati in 1974. She has led a successful career in marketing and research for media companies, creating her own business in 2010. She raised her two children in Cincinnati, with Beth Adam being the center of their Jewish education. She feels passionately about providing for the congregation's future, so others can benefit in the same way her family did. While opportunities to leave Cincinnati have come up throughout her career, Beth Adam is a key factor in keeping her anchored to Cincinnati. It is also a source of pride that hers is the first family to have celebrated all b'nai mitzvoth and marriages with Rabbi Robert Barr serving as the officiant.
Beneficiary organizations
Growing up as a "New York Jew," I knew about my roots. When I had my own children, I wanted to make sure that they also understood where they come from, and more importantly, how important Jewish values are to our family.

I explored synagogues in Cincinnati, and when I found Beth Adam, it was an instant click. I found the Judaism that I love and respect, without the dogma, and with an integrity and consistency in language and ritual that I could embrace wholeheartedly. At Beth Adam, we say what we mean, and mean what we say; the words we speak have meaning and are not just rote memorizations, but expressions of our values as contemporary Jews.

This congregation has played an integral role in my family's life. For that I am grateful, and want to do what I can to help keep it going for other families.

Contributing to our communities, making a difference to those around us, is a value I got from my mother, as she got it from her grandmother, and one that has been passed down to my children; a core Jewish value. Beth Adam reflects the moral and social values of community that I believe are vital to us as human beings. It is my pleasure to contribute to Beth Adam both on an ongoing basis, and in terms of a legacy donation.
share
a memory