Milton Schloss
Funder of the Legacy Flame exhibit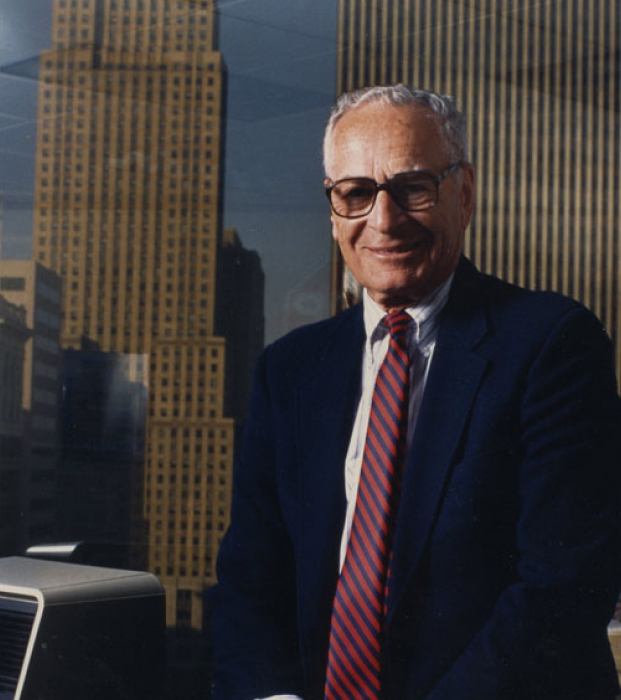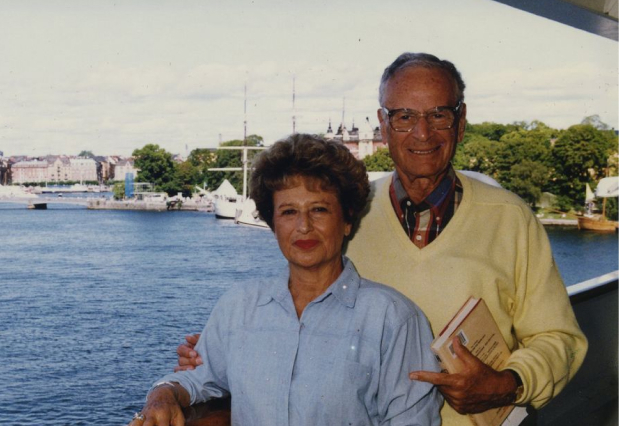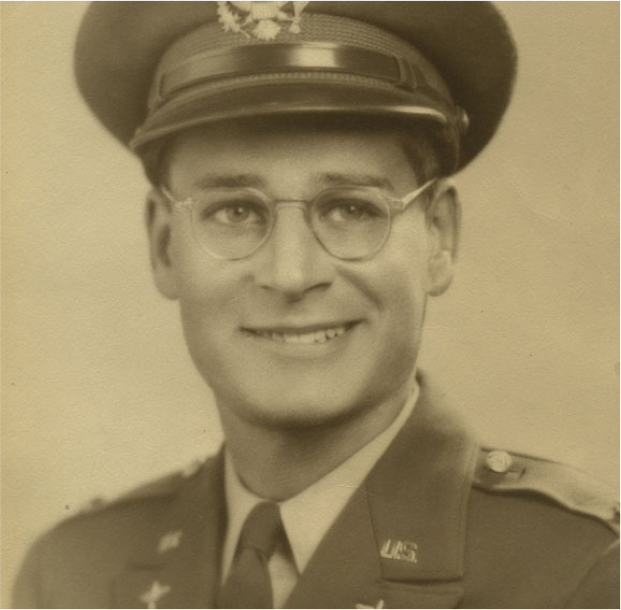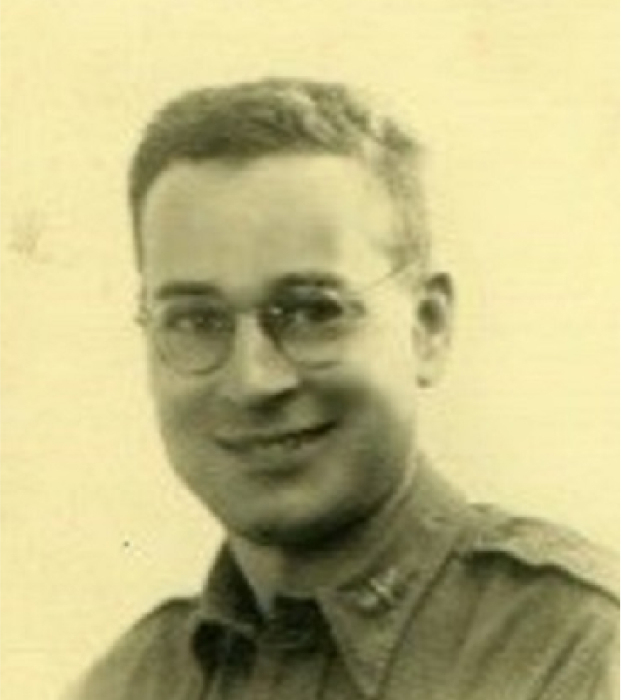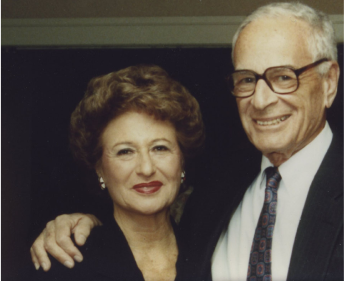 IN HONOR OF MILTON SCHLOSS, FUNDER OF THE LEGACY FLAME
Milton J. Schloss (1913-2007), whose endowment funded the sculpture and exhibit The Legacy Flame: Sustaining Our Future, believed in giving back to others and in the importance of teaching others to be generous. The Legacy Flame, which honors donors who have made a legacy gift commitment to a local Jewish organization, is thus a fitting tribute to Schloss, as well

"Milton worked very hard all of his life. He was most proud of his ability to give to charity and, above all, to the Jewish community," said his wife Frances Schloss. "Milton wanted to teach people the importance of giving through his example."

Milton Schloss must be considered one of Cincinnati's leading citizens. Born to Milton and Matilda (Kahn) Schloss, in humble circumstances, he began his career with his mother's family business, Kahn's. In 1942, he chose to enlist in the US Army and served in Europe during World War II. He rose to captain in the Army, and was among the first liberators of a concentration camp, Ohrdorf. In the business world, he demonstrated his leadership both as the President and CEO of Kahn's for over 35 years and as the Vice Chairman of the Sara Lee Corporation. During a brief retirement from active business, he became one of the most outstanding and most popular professors at the University of Cincinnati's business college. He returned to work full time at the age of 74 to become the chairman and CEO of John Morrell & Co., a multibillion-dollar division of Chiquita International.

Schloss served on the boards of many civic and Jewish community organizations, where his leadership was valued and respected.

Milton Schloss gave generously of his time and financial resources, establishing endowment gifts that continue to honor his memory. He left an unrestricted endowment of $1 million to the Federation, which was split into two funds. The Milton and Frances Schloss Endowment Fund supports the Mayerson JCC Special Needs and Services department and The Milton Schloss Fund provides for The Legacy Flame. So as people followed Schloss into battle and into business, "it is fitting that he is leading the way through legacy giving," said Jim Friedman, Director of Planned Giving and Endowment at the Jewish Federation of Cincinnati, and Schloss's stepson.