Rick and Mert Friedman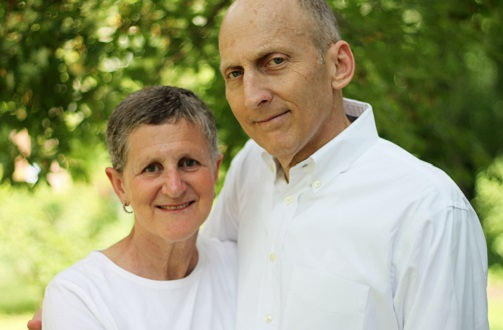 Rick moved to Cincinnati from Davenport, Iowa, looking for a larger Jewish community. The first place he went was the JCC, where he met Mert. Mert was working there at the time, and showed him around. They met two more times—both at Jewish events—before they started dating. They got married in 1994. Rick has built a successful career in the auto industry; Mert worked in PR and Marketing before having their son Benny in 1996. Mert comes to the J six days a week and knows everybody. Rick and Mert are making this legacy gift to their two homes outside the home: Wise Temple is their spiritual home, and the JCC is their community home.
Beneficiary organizations
Mayerson JCC
Isaac M. Wise Temple
Our Jewish identity is a continuum. It is a long line representing who we are, where we come from, and where we are going. Nurturing this identity and passing it down has been an important part of our lives.

Wise Temple has been a part of every life cycle event in our family, from our wedding to baby naming consecration and bar mitzvah to burials. This has given us continuity and support in those critical times, and really makes the Temple part of our family.

As for the JCC, it truly is our "center." There's a familiarity, it feels right, and we just simply like it here. Mert worked here, this is where we met, this is where she, Rick, and Benny choose to come to work out—and schmooze. We belong here in every sense, and want to continue that support beyond our membership.

With this legacy gift, we want to make a statement, set an example, and make our intentions known—about what has been important in our lives, and what we want to continue.
share
a memory