Stan Berman*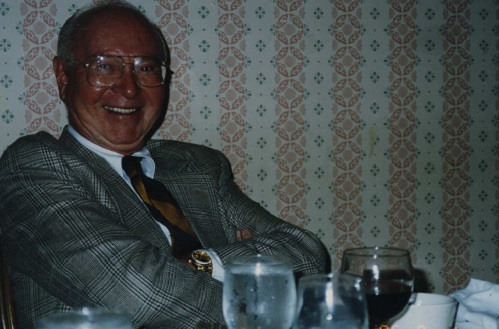 Stan Berman grew up in South Avondale. After serving as an officer in World War II, he came back to Cincinnati to work in his family's printing business started by his father. His son Andy joined the business years later and they were quite successful. Stan has three sons from his first wife, and three stepsons from his second wife Bernice, with whom he was married for 48 years before she passed. Stan has always been charitable, from the time he started earning his own money. This legacy gift is a continuation of his commitment to Jewish causes.
Beneficiary organizations
Jewish Federation of Cincinnati
Jewish Family Service
Cincinnati Hillel
Being charitable just feels like the right thing to do. I give to the Jewish community because I'm Jewish. It's pretty simple.

If I had a message to give to future generations, I would urge them to always be honest, be loyal and supportive to their families, and as generous as they feel is right.
share
a memory