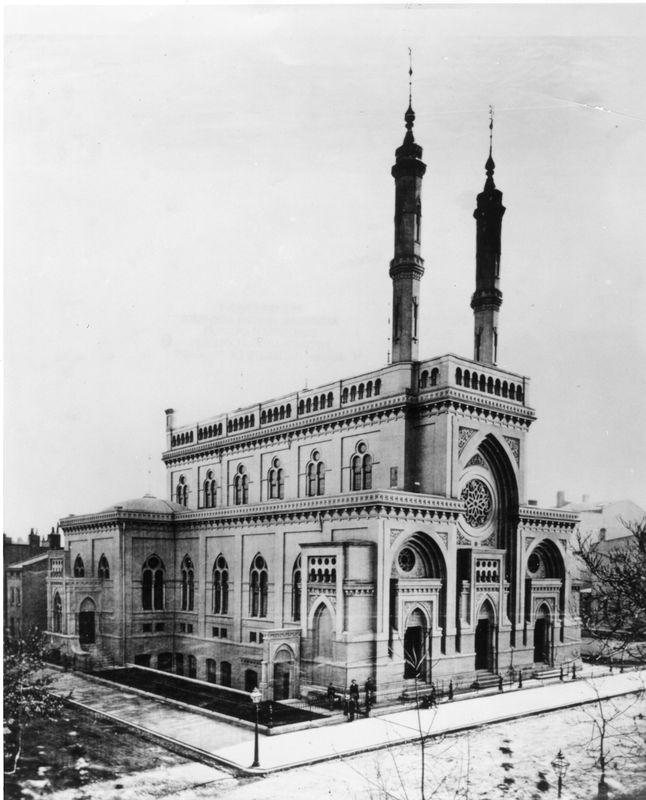 One of the most famous and breathtaking synagogues to be constructed in the United States during the post-Civil War era was K.K. Bene Yeshrun's Plum Street Temple.
It was built on the southeastern corner of Eighth and Plum and was dedicated in August 1866. The stunning synagogue, designed by prominent local architect James Key Wilson, loudly proclaimed its Jewishness through the utilization of Moorish-style architecture as opposed to the Gothic styling of Christian cathedrals of the time.
Location of the temple was of major social significance, as it was built alongside the leading Catholic and Unitarian churches and across the street from City Hall.
Plum Street Temple has been home to great acts of charity, evidenced in actions such as helping feed upwards of 200 men a day during the Great Depression.