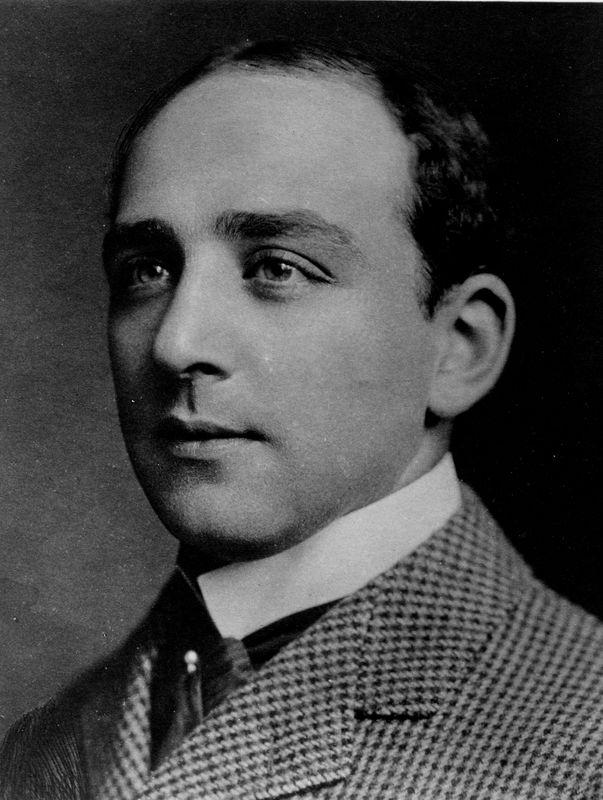 1900 marked the first time that the Cincinnati mayoral race featured two Jewish candidates: Col. Julius Fleischmann and State Senator Alfred M. Cohen.

The election made headlines throughout the Jewish world. Mark Hanna, head of the Republican Party, personally requested that Fleischmann oppose the Democratic Senator Cohen.

Fleischmann, at the tender age of thirty, won the election and became the youngest mayor in the history of Cincinnati.

Subsequently he served a second term before taking his leave from the world of politics to focus on his business endeavors, including ownership of the Cincinnati Red Stockings baseball team with his brother, Max, and as head of the family yeast and milling business.
Alfred Cohen
Lawyer, politician and Jewish civic leader Alfred M. Cohen was born in Cincinnati in 1859. He graduated from the University of Cincinnati Law School in 1880 with his lifelong friend, William Howard Taft. At the age of 25, Cohen served the first of several terms on Cincinnati's city council, and in 1986 he was elected to the state senate, where he served two terms. Cohen advocated for African American civil rights and was active in the Urban League.
Julius Fleischmann
Fleischmann was elected as the mayor of Cincinnati in 1900 after campaigning against Alfred Cohen, another prominent Jewish Cincinnatian. Elected at 29, Fleischmann is the youngest mayor in Cincinnati history.
Gilbert Bettman
Bettman attended Hughes High School in Cincinnati before entering Harvard University. Following law school, Bettman returned to Cincinnati and joined a law firm, later establishing his own successful practice in the mid-1920s. He was elected Attorney General of Ohio in 1928 and served as an Ohio Supreme Court justice from 1940-1942.
Murray Seasongood
In 1924, Murray Seasongood founded the Charter Party, driving out the corrupt political machine left behind by party boss George B. "Boss" Cox. While serving as mayor of Cincinnati from 1926-1930, he instituted the city manager form of government, with city employees hired on merit rather than favoritism.
The Murray and Agnes Seasongood Good Government Foundation was founded in 1973 to offer grants that support good local government and citizen participation in public affairs, which they still fund to this day.
Mary T. Schloss
A prominent advocate for public education, Mary T. Schloss was the first woman elected president of the Cincinnati Board of Education. In the 1960s, prompted by legal action taken by Marian Spencer and the NAACP, Schloss helped navigate a solution to the problem of de facto segregation in Cincinnati Public Schools. Schloss also co-founded Camp Stepping Stones for children with special needs.
Stanley Aronoff
A Cincinnati native, Stanley Aronoff represented Hamilton County in the Ohio Senate from 1967-1996. He was elected five times, serving as both state representative and state senator. His peers elected him to serve as senate president.