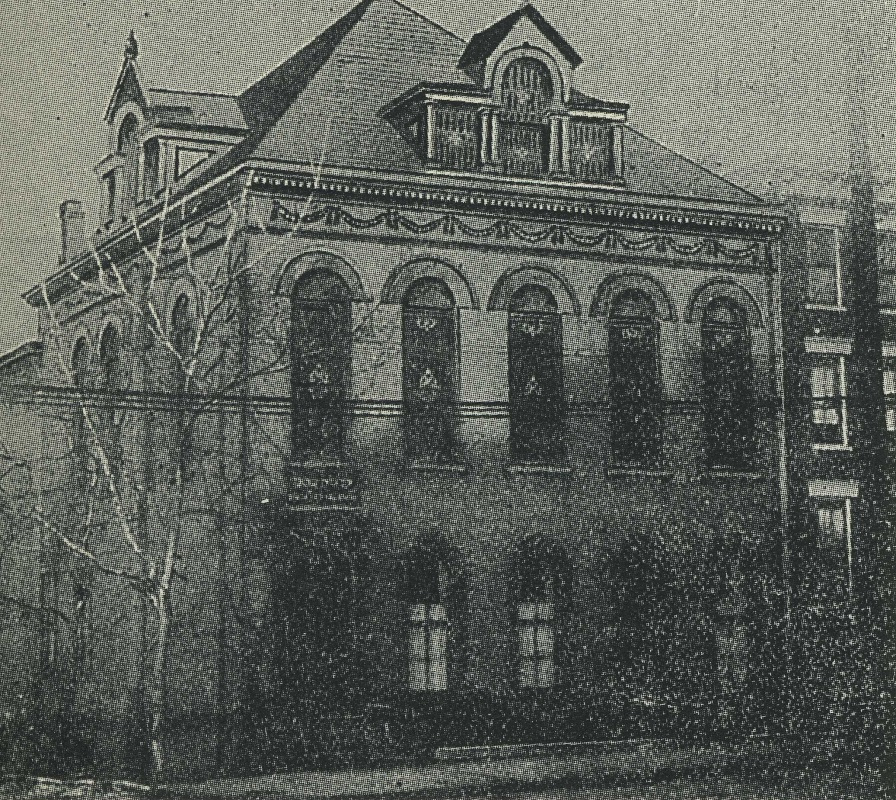 The "Polische Schule," as it was known, was established following the efforts of a small group of Polish Jews wishing to form a congregation. What would eventually become the primary synagogue for Cincinnati's Eastern European community came into its own during the last two decades of the nineteenth century. Following a significant influx of congregants resulting from the migration of Eastern European Jews during the 1880s, the congregation acquired its first permanent home on Ninth Street and Cutter in 1896.
During the following decades, congregants migrated and Adath Israel followed. The first of these relocations occurred in 1917, under the tutelage of Adath Israel's new rabbi, Louis Feinberg. During his tenure, Feinberg proved to be a tireless force, breathing new life into the sixty-year-old congregation, as well as serving on the boards and committees of many social, educational, and religious organizations within the Jewish community.
It was during the 1940s that Rabbi Fishel Goldfeder came to Adath Israel, first as an associate rabbi to Rabbi Feinberg in 1945, and then as senior rabbi in 1949. Under his guidance and leadership, the congregation continued to thrive and expand their services. More than 160 years following its founding, Adath Israel can boast of being the oldest traditional synagogue in Cincinnati as well as being among the eldest conservative congregations in the country.