1875
Hebrew Union College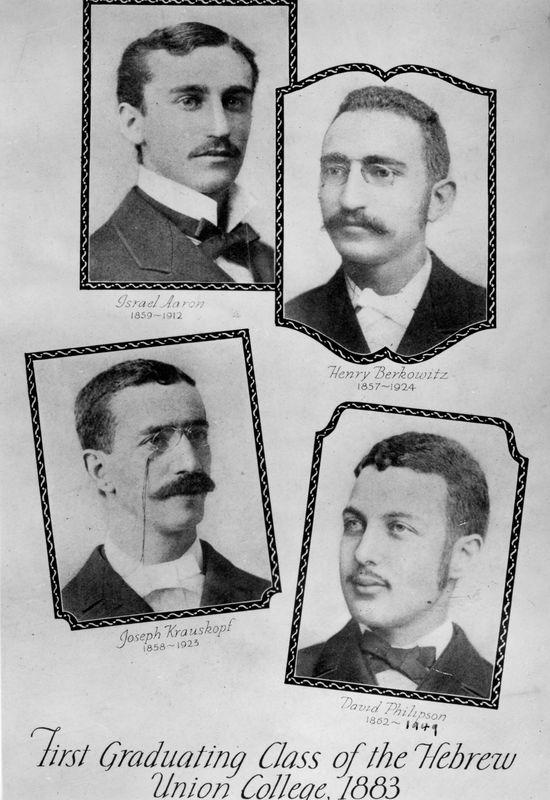 Hebrew Union College (HUC), the oldest permanent institution of Jewish higher education in America, was established in 1875, thanks to the vision and leadership of Rabbi Isaac M. Wise and the support of the Union of American Hebrew Congregations.
The school was built around the principles of Reform Judaism and initially was located at K.K. Bene Israel with a modest enrollment of 14 students.
Rabbi Isaac M.Wise, who had been striving to create a sustainable rabbinical training facility since 1848, served as the President and took on the duties of schoolmaster when it became apparent that the sole teacher, Solomon Eppinger would be unable to handle the class adequately in his solitary position.
On July 11, 1883, the first four HUC rabbinical students (Israel Aaron, Henry Berkowitz, Joseph Krauskopf, and David Philipson) were ordained and declared as "rabbis of Israel."